TruConnect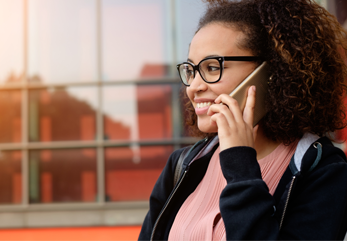 Exclusive Offer with TruConnect
Get a smartphone with unlimited talk, text and data with the Molina Healthcare Unlimited Plan.
Join TruConnect, a no-cost program! If you are eligible for the Federal Communications Commission's (FCC) Lifeline* program, you will receive:
A new smartphone
Unlimited talk and text
Unlimited mobile data monthly
Health tips and reminders texted to you
No phone bills
*Lifeline is a government program that connects qualified low-income customers to low- or no-cost wireless phone service.
If you are a new or existing customer of TruConnect , be sure to opt in to the Affordable Connectivity Program (ACP). If you are eligible, this limited-time benefit includes:
FREE Unlimited monthly talk, text and data
FREE International calling**
The ACP is a Federal Communications Commission (FCC) benefit program that helps ensure that households can afford the internet access they need for work, school, health care and more.
Click here
to learn more about the program.
It's easy to apply! Visit
TruConnect.com/Molina
to sign up for TruConnect or apply for the ACP, or call (844) 700-0795.
Questions? Call Molina Healthcare at (800) 642-4168 or TTY at (800) 750-0750 or 711 from 7 a.m. to 8 p.m., local time Monday through Friday.
**For members eligible for the FCC's Lifeline and Affordable Connectivity Program (ACP) benefits.
***No-cost International Calling to Mexico, Canada, China, South Korea and Vietnam.