LGBTQ+ Covered Services
We believe everyone deserves to feel their best! Molina Medicaid offers programs and services to help you take care of your health. As a Molina member, you get these covered services at no cost to you.
LGBTQ+ is an acronym (a short term formed from the first letters of other words). It is short for lesbian, gay, bisexual, transgender, and queer." The "+" sign means that there are many other sexual orientations and gender identities in addition to LGBTQ. Learn more about these terms and others here.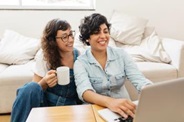 Find resources for LGBTQ+ members, like support for physical and mental health, bullying, and transgender health.
Learn more.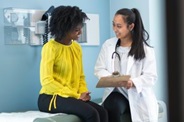 Tips about finding a provider that is right for you. Learn about why it's important to talk to your provider about your identity!
Learn more.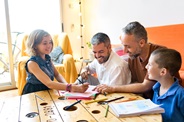 Learn about covered services and extra benefits Molina Medicaid covers, at no cost to you.
Learn more.