Healthchek Ohio's Early and Periodic Screening, Diagnostic and Treatment (EPSDT) Services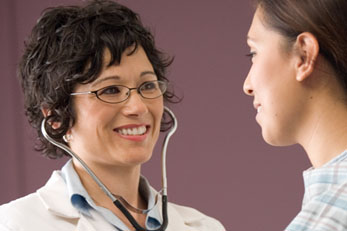 What's covered
Healthchek services are available at no cost to members for everyone on Medicaid from birth up to 21 years of age. Healthchek covers:
Medical exams
Immunizations (shots)
Health education
Laboratory tests for everyone on Medicaid from birth up to 21 years of age
Healthchek also covers complete:
Medical
Vision
Dental
Hearing
Nutritional, developmental and mental health exams
Care to treat concerns or conditions found during a checkup
Healthchek provides access to additional treatment and services for members under age 21. Some of the tests and treatment may require pre-approval.
Tests and treatment services
Healthchek services include:
Preventive checkups for newborns, infants, children, teens and young adults under age 21.
Healthchek screenings:

Complete medical exams (with a review of physical and mental health development)
Vision exams
Dental exams
Hearing exams
Nutrition checks
Developmental exams
Lead testing

Laboratory tests for certain ages.
Immunizations (shots).
Medically necessary follow-up care to treat physical, mental or other health concerns found during a screening.
Health education.
When should members get care?
These exams are important to make sure that children are healthy and are developing physically and mentally. Mothers should have prenatal exams and children should have checkups at birth, 3-5 days of age and at 1, 2, 4, 6, 9, 12, 15, 18, 24 and 30 months of age. After that, children should have at least one checkup per year.
Grow and Stay Healthy Guidelines
Our Guidelines to Keep You Healthy give you information about the health checkups and screenings your child needs to have and when your child should get them.
Member Handbook
The Member Handbook tells you what you need to know about your Molina Healthcare Medicaid Health Plan. Read here.
How do members get care?
For more information about Healthchek, click this link: Healthchek: Start Healthy, Stay Healthy. You can also refer to your Member Handbook.