Health and Wellness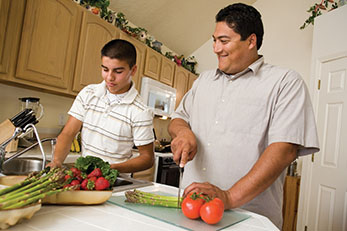 These programs and services provide you with information on ways to maintain good health. Some of the programs and services include:
A member newsletter that is sent to you at least twice a year. It contains information about upcoming events, member benefits, tips on how to stay healthy and other important information.
Reminder cards or phone calls when it is time to see your provider. This may be for checkups, immunizations, lead screenings and women's health (pap tests or mammograms).
Information and resources on other services that can help you stay healthy.
These include:

Quitting smoking.
Weight control.
Pregnancy.
Birth control and contraceptives.

Educational materials on many other topics. Our members can request health education materials by:

Asking their provider.
Calling Molina Healthcare Member Services at (800) 642-4168, TTY 711. Call 7 a.m. to 8 p.m. ET, Monday to Friday.
How do members enroll?
There are many ways a member can enroll but there are certain requirements that you must meet. You can:
Be referred to a program or service.
You can sign up through your provider.
You can self-refer to a program.
Who do I contact for more information?
Please call our Health Education Department at (866) 472-9483, TTY 711. Our staff can give you more information. They can also let you know what programs you are currently enrolled in. You can ask for a referral or ask to be removed from a program.
*Printed copies of information posted on our website are available upon request.