Prescription Drugs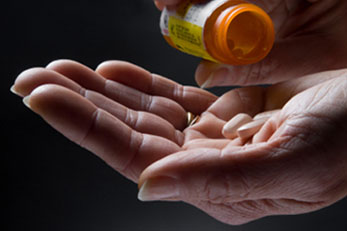 What's covered
Members of Molina Healthcare have no co-pays or out-of-pocket costs for covered prescription medications.
Single Pharmacy Benefit Manager (SPBM)
Molina Healthcare works with a Single Pharmacy Benefit Manager (SPBM) to help you with your prescription drug needs. The SPBM works with all Medicaid managed care plans to give you quality care and access to pharmacies.
Gainwell is the SPBM that will help you with your prescription drug needs. Call Gainwell Member Services at (833) 491-0344 24 hours a day, 7 days a week if:
You need to ask about a drug.
You have trouble getting a prescription filled at the pharmacy. (Please do not pay for the prescription.)

Prescriptions are covered through Gainwell's contracted pharmacies within Ohio.

You need an interpreter to communicate with the pharmacy about getting your medication.
You have an emergency and need drugs. Gainwell will provide you with up to a 72-hour supply of the drug.
Learn more about the SPBM and how it benefits you at spbm.medicaid.ohio.gov.
Unified Preferred Drug List (UPDL)
Gainwell uses the Ohio Department of Medicaid's (ODM) Unified Preferred Drug List (UPDL). The UPDL is a list of prescription drugs that are recommended for doctors to use. The UPDL is also called a Formulary.
The same Unified Preferred Drug List is used for all Medicaid managed care plans and Medicaid Fee-for-Service (FFS) in Ohio.
Using one drug list across all managed care plans and Fee-for-Service helps prescribers and members know which drugs are covered with or without prior approval.
Prescription drugs
Prescription medications are covered when:
They are ordered by your provider or another provider treating you or your child and the drug is listed on the Unified Preferred Drug List.
They are ordered or given while you are in an emergency room or hospital.
They are prescribed by a primary care provider (PCP) or other provider whose services do not require an approval.
Generic medications
Generic drugs have the same ingredients as brand name drugs. To be FDA approved, the generic drug must have the same active ingredient, strength and dosage (formulation) as the brand name drug.
If your provider orders a brand name drug and there is a preferred generic available, Gainwell, the Single Pharmacy Benefit Manager (SPBM), will cover the generic medication. If your provider says that you must have the brand name drug instead of the generic, they must submit a prior authorization request to Gainwell explaining why the preferred medicine will not work for you. The SPBM reviews prior authorizations on an individual basis and considers your needs.
Member Handbook
Your Molina Member Handbook tells you what you need to know about your Molina Healthcare of Ohio Medicaid Health Plan. Read more.
Resources
Find a pharmacy using the
Pharmacy Provider Directory
.
View the current Unified Preferred Drug List (UPDL)
View the Unified Preferred Drug List (UPDL) Updates for the Current Quarter (30-Day Change Notice)