Women's Healthcare Services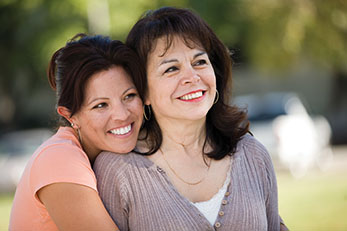 What's covered
You can get women's health care services from any provider who is in the Molina Healthcare network. You do not need a referral from your primary care provider. This may include services such as:
Pap smear
Mammograms
Birth control and contraceptives
Prenatal and postpartum pregnancy care
Special Supplemental Nutrition Program for Women, Infants, and Children (WIC)
You may be eligible for WIC, the Special Supplemental Nutrition Program for Women, Infants and Children. WIC can help women who are pregnant, breastfeeding or who recently had a baby. WIC also supports infants and children up to 5 years of age who are at health risk due to lack of proper nutrition.
WIC helps Ohioans thrive by supporting pregnant women and their babies. With WIC, you can see a doctor earlier in your pregnancy to get care for you and your unborn baby, which helps:
Improve the length of your pregnancy.
Decrease the chance of low birth weight.
Reduce late-term fetal deaths.
Increase the likelihood of a full-term pregnancy.
You get additional support when you sign up for WIC, including resources, knowledge, and tools to help you:
Try new foods and recipes.
Learn about your family's diet needs.
Follow your children's growth.
Feel good during your pregnancy.
Grow a healthy baby.
Make the best feeding decisions for you and your family.
Be successful with your breastfeeding goals.
Live an active lifestyle.

Frequently Asked Questions
How do I apply for WIC?
To apply for WIC benefits, visit a WIC clinic near you. Use the WIC Clinic Directory to find your local WIC clinic, or call the Help Me Grow helpline at (800) 755-GROW ((800) 755-4769).
Who is eligible for WIC?
WIC is for pregnant and breastfeeding women, women who recently had a baby and infants and children up to age 5 who are:
Present at your scheduled clinic appointment and provide proof of identity,
Residents of the State of Ohio,
Determined by health professionals to be at medical/nutritional risk, and
Within income guidelines – 185 percent of Federal Poverty Income Guidelines.

How can WIC help my family?
WIC can give you:
Nutrition education.
Breastfeeding education and support.
Information about nutritious foods like cereal, eggs, milk, whole grain foods, fruits and vegetables and iron-fortified infant formula.
Referrals to prenatal and pediatric health care for needed immunizations (shots) and screenings services.
Help finding other support services for parents and children.

How do I get more information?
Call Molina Healthcare's Health Management Department at (866) 891-2320, TTY 711, or visit the USDA website at http://www.fns.usda.gov/wic.
Member Handbook
The Member Handbook tells you what you need to know about your Molina Healthcare Medicaid Health Plan. Read here.
How do members get care?
Call Member Services at (800) 642-4168, TTY 711, 7 a.m. to 8 p.m. ET, Monday to Friday, to learn more about this service or for a referral.