Molina Breathe with Ease® Asthma Program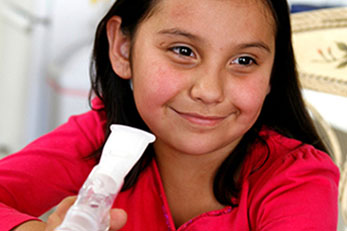 This program is for adults and children ages 2 and up with asthma. The program is offered at no cost to you.
You will learn:
About asthma triggers.
About early warning signs.
How to use asthma medicines the right way.
How to work with your provider to prevent asthma flare-ups.
How to use a peak flow meter and an inhaler with a spacer.
You may receive:
Educational materials about asthma.
Help with services such as transportation to appointments.
Important asthma care tips.
Referrals to outside resources.
A newsletter with general health information.
How do members enroll?
As a member, you are automatically enrolled in the program if you have asthma.
You can be referred to the program through a self-referral or a doctor.
You must meet certain requirements to be in the program.
It is your choice to be in the program. You can ask to leave the program at any time.


Molina Healthcare uses the following information to choose members for the Molina Breathe with Ease® Asthma program:
Claims
Pharmacy
Other health management programs
Who do I contact for more information?
Please call our Health Management Department at (866) 891-2320, TTY 711, 8 a.m. to 5 p.m. ET, Monday to Friday. Our staff can give you more information and tell you what programs you are currently enrolled in. You can also ask for a referral or ask to leave a program.
*Printed copies of information posted on our website are available upon request.