Care Management for Pregnancies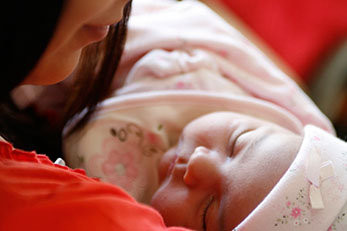 Molina Healthcare has a special program for pregnant women. This program will help women get the education, support, and services needed for a healthy pregnancy.
Depending on your needs, the following services may be provided:
Connection to primary care, obstetrics, and specialty providers as needed.
Educational materials and other resources.
Transportation to medical appointments.
Coordination with social services and local community-based organizations.
Case management services by a nurse or licensed counselor.
Face to face visits with a clinically licensed representative upon request.
If you are pregnant:
See your provider when you first find out that you are having a baby.
Do not miss any of your provider visits for prenatal care.
The provider visits will help you to know how your baby is growing. They can help you get ready for your baby to be born.
Your provider will be able to watch any problems that come up while your baby is growing. We want you to have a healthy pregnancy and a healthy baby.
Sign up to receive text messages about having a healthy pregnancy.

As part of the program, you will also learn ways to stay healthy after your pregnancy.
How do members enroll?
To enroll in care management, you must be a Molina Healthcare member. To learn more about Molina Healthcare, call (866) 209-1126 TTY/TDD: 711.
Already a Molina Healthcare member?
Call Member Services at (800) 642-4168 or for hearing impaired TTY/Ohio Relay (800) 750-0750 or 711 and ask to be enrolled in care management.
*Printed copies of information posted on our website are available upon request.